Using popups on your website is a great way to add a creative touch to your site as well as an essential tool to making content stand out. In this post you will learn how to create a Popup in 4 simple steps. Let's get started!
Step 1: Creating the Popup
On your WordPress dashboard on the left side click on Templates, Popup, Add New. Make sure that "Popup" is selected under template type. Give your template a name and then click on Create Template.
Step 2: Import a Template
Choose from a pre-designed template or create your own. If you choose to select a pre-designed template it will direct you to connect and sign into your Elementor account. After signing in, select insert and now you can start designing.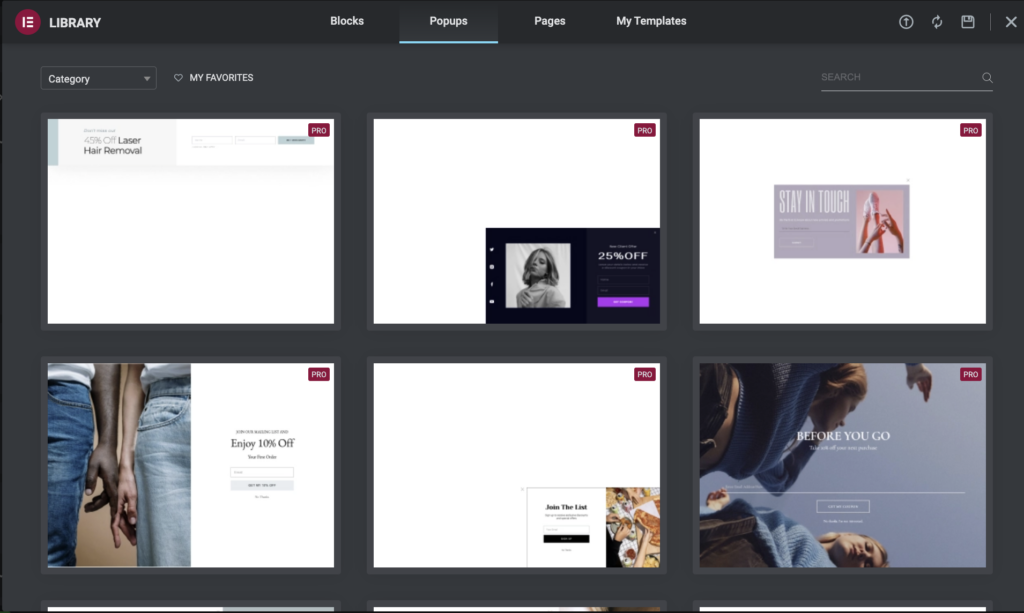 Step 3: Popup Settings
There are three options you will get under settings. Such as layout, style and advanced.
Layout: It will allow you to choose from things like width, height, close button, etc.
Style: You will get to choose colors, fonts, backgrounds, border types, etc.
Advanced: Gives you the ability to choose from having a close button, animation, margins, padding etc.
Step 4: Popup Display Settings
Once you are ready to publish your Popup it will prompt you to choose the display conditions for your site.
Conditions
Triggers
Advanced Rule
After configuring all of the settings, click on save & close and then the popup will live.
Watch our Youtube Video for an easy step by step tutorial on How to Create a Popup in Elementor/Wordpress.